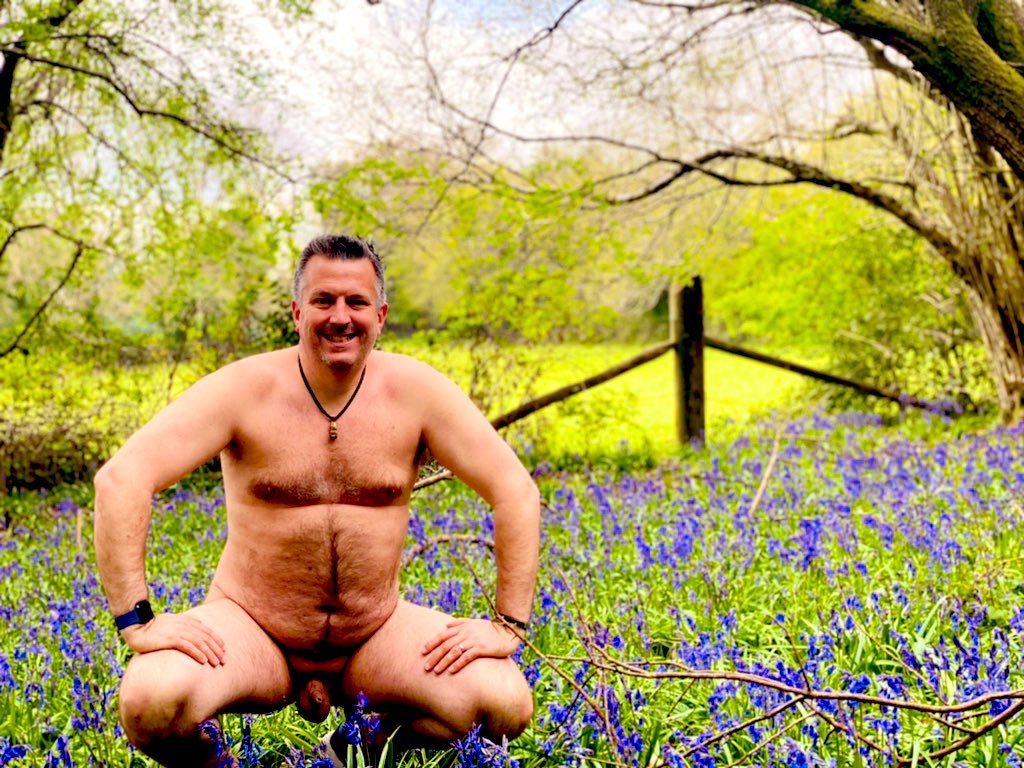 May time is the best time to get out and about and view the woods in all its glory. The Forest floor comes alive in a sea of blue as the bluebells breakthrough and add a bit of colour to what would normally be a sea of broken twigs, branches and leaves.
We're lucky that we have a private wood nearby where I can strip off and be at one with nature, without the threat of somebody coming along and taking offence.
It really is a sight to behold. Why don't you do it too? Be at one with nature and embrace the beauty that is all around.