Tag:
walks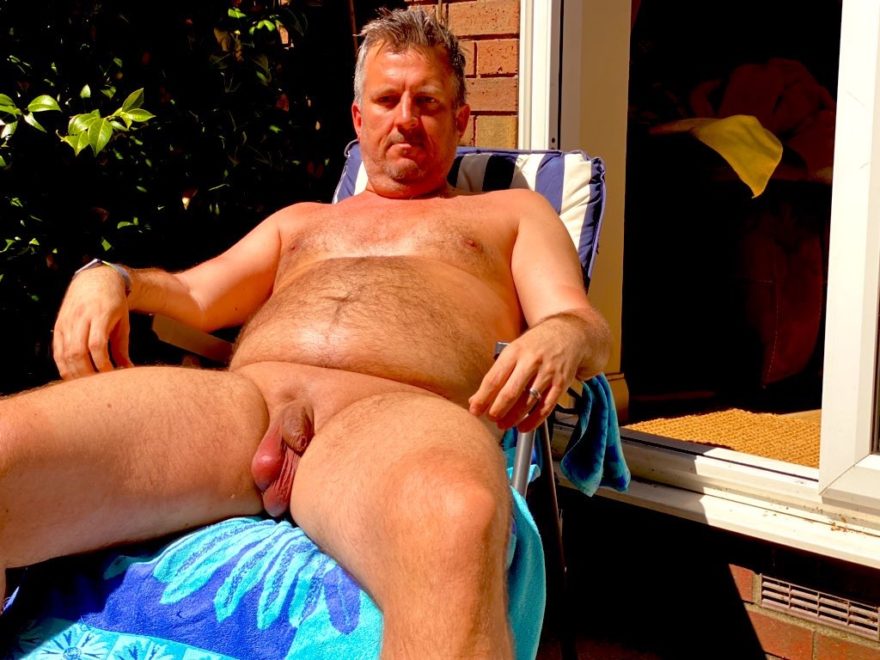 Naked- being without clothing or covering

That is the definition on dictionary.com
For me being naked is a release from the every day stresses of life. Life all too often is fast paced and stressful at times. Being naked is taking a step back from your day to day activity and taking back some me time.
During this lockdown, I've found myself wanting to be naked for longer and because we have been confined to our homes this has enabled me to do this more, and with the glorious weather too it's been another reason to enjoy it in the sun ??.
I've also found myself walking round the house more without a stitch on, because I find it more comfortable than wearing clothes. When you are slightly overweight the last thing you want to be reminded of is the fact some of your clothes are now a bit tight fitting on you. With out clothes you don't get that same feeling as nothing is trying to hold you in. Don't get me wrong, I don't like being fat/overweight and want to lose my oversized belly this summer, but I also feel comfortable in my own skin, and accept the way I am. That's the first thing you need to feel comfortable to go naked- body acceptance.
We are all of differing shapes and sizes and that should not make a difference if you are naked. It's what you're like on the inside, that determines what people think of you. Both myself and Claire would rather we had better bodies but it's what we're like on the inside that determines if people like us or not.
Being a member of a Sun Club also enables me to enjoy my free time with likeminded individuals in a safe and welcoming environment. I've been a member of Haslemere Sun Club since 1999, 21 years this year, and I can hand on heart say that I've met the most genuine and friendliest of people there who have turned out to be life long friends. I think being a naturist means you've nothing to hide, people take you as you are, wrinkles, flab and all.
With the lockdown too, I've felt more confident than ever to experience being naked in the general open, where you run the risk of being seen by complete strangers. It's important to note, that it's not illegal to be naked in public unless you are going out to deliberately offend someone. The fact you feel comfortable walking naked in the sunshine without another soul around does not make you a pervert or weirdo. The freedom of walking around with no clothes is liberating and refreshing, no sticky clothes clinging to you when you get too hot ?, and just the general feeling of being at one with nature. If you haven't experienced it, I'd recommend it, you May just enjoy it and wonder why you'd never tried it before now!!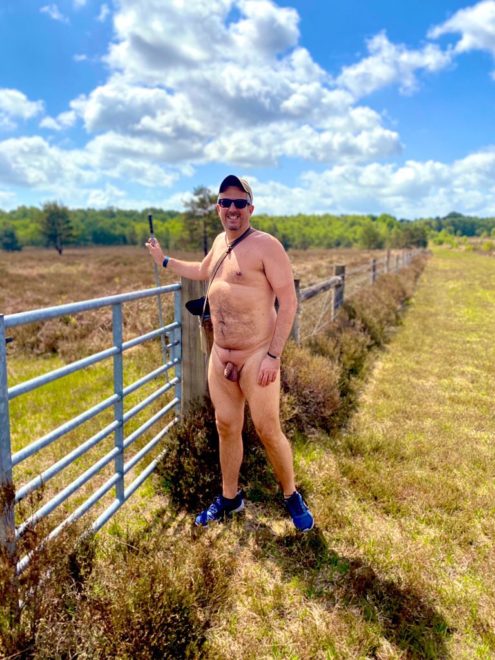 Ever since lockdown was announced back in Mid March,we have experienced exceptional weather here in the South East of England. In fact it's probably been the best naturist start to any season I can remember in a long time.
I feel that during this time I have left my inhibitions down even further, not worrying about being naked in the garden. Luckily we have a south facing garden, but unfortunately a ruddy great oak tree which shields out the sunlight until at least 1.00pm everyday. I've also got 2 old neighbours either side of me, who unless they are hanging out of their bedroom windows shouldn't be able to see me.
We've also taken this time of lockdown to get out and about exercising a bit more, and that has involved going for long walks across Longmoor Ranges just outside Bordon. Normally the red flags are flying which means you can't walk through the middle, but during lockdown they have been down more than up, which has enabled us to go for long walks, often not seeing another soul until you emerge from the other end of the ranges . I've even braved it to strip off and walk au naturel when the coast was clear.