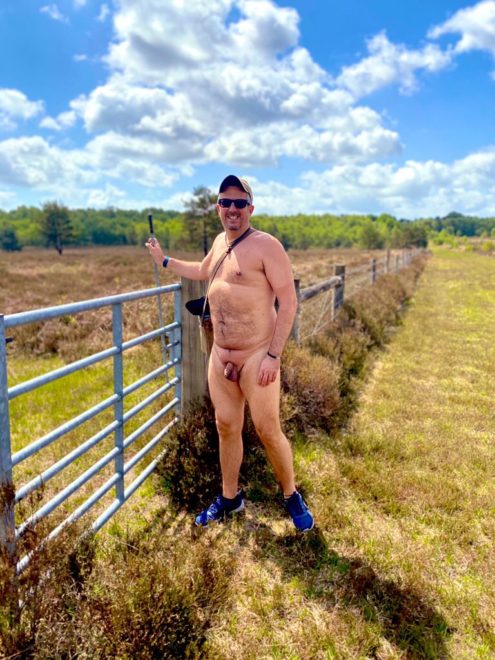 Ever since lockdown was announced back in Mid March,we have experienced exceptional weather here in the South East of England. In fact it's probably been the best naturist start to any season I can remember in a long time.
I feel that during this time I have left my inhibitions down even further, not worrying about being naked in the garden. Luckily we have a south facing garden, but unfortunately a ruddy great oak tree which shields out the sunlight until at least 1.00pm everyday. I've also got 2 old neighbours either side of me, who unless they are hanging out of their bedroom windows shouldn't be able to see me.
We've also taken this time of lockdown to get out and about exercising a bit more, and that has involved going for long walks across Longmoor Ranges just outside Bordon. Normally the red flags are flying which means you can't walk through the middle, but during lockdown they have been down more than up, which has enabled us to go for long walks, often not seeing another soul until you emerge from the other end of the ranges . I've even braved it to strip off and walk au naturel when the coast was clear.